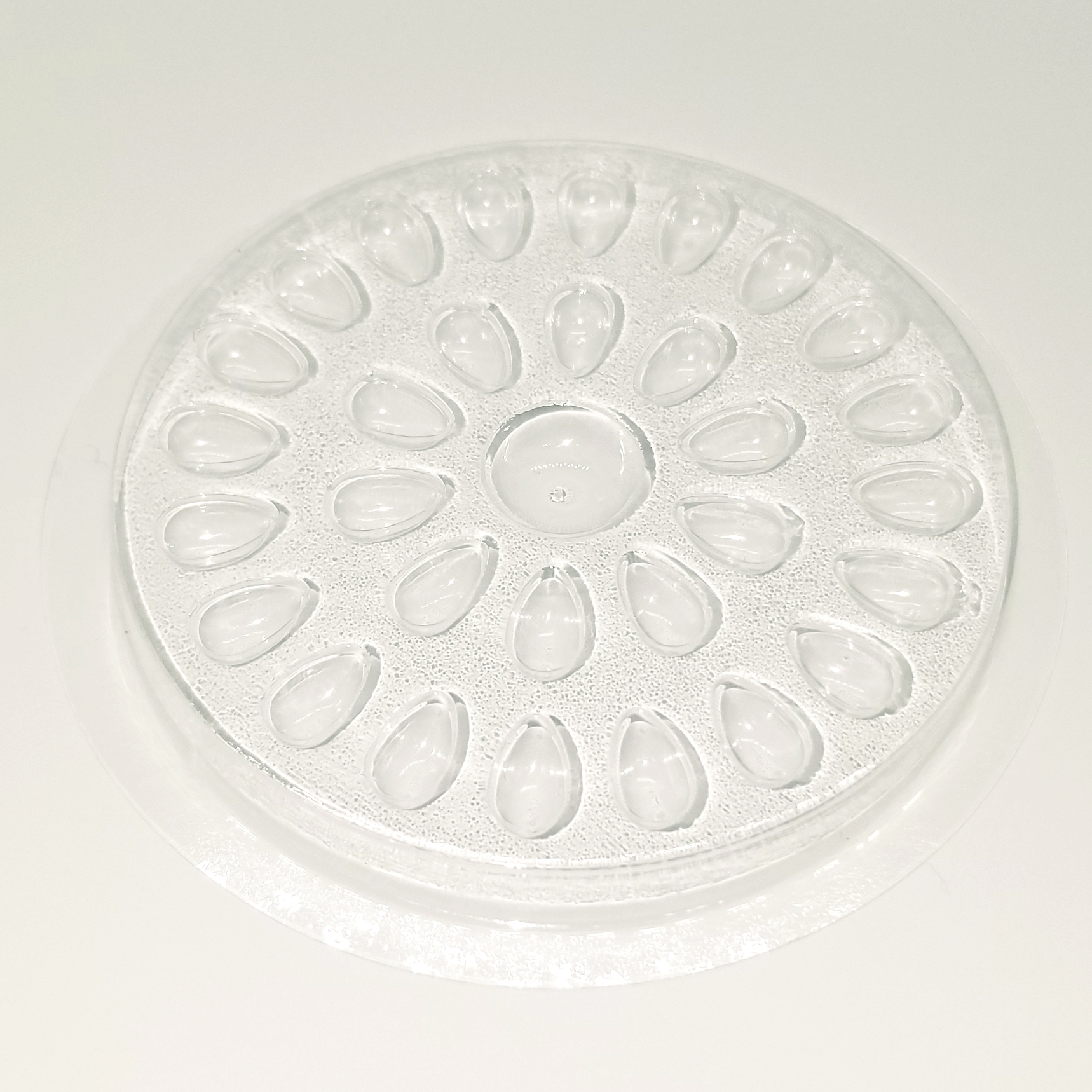 31 Hole Glue Palette
31 Hole Glue Palette. This glue palette assists you with efficient glue dipping. You add your curing agent into the center hole and use the surrounding holes for glue. Can be re-used. Great product for pros!
Single palettes or less than 10 can only be added onto larger orders.
FREE SHIPPING ON ORDERS OVER $75.00!